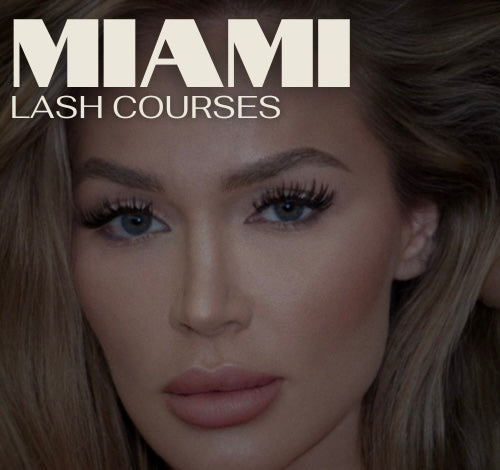 DATE: 11/9 - 11/12
Learn Classic + Volume & Mega Lash Extensions
2 FULL DAYS IN-PERSON LEARNING CLASSIC EXTENSIONS
2 FULL DAYS IN-PERSON LEARNING VOLUME + WISPIES
FULL KIT + TRAINING MANUAL 
WORK ON LIVE MODELS
ONGOING SUPPORT
ENROLL NOW
DATE: 11/15 - 11/18
Masterclass: Ombré Brow + Lip Blush
2 FULL DAYS IN-PERSON LEARNING OMBRE
2 FULL DAYS IN-PERSON LEARNING LIP BLUSH
2-3 DAYS AT HOME: ONLINE TRAININGS
FULL KIT + TRAINING MANUAL 
WORK ON LIVE MODELS
ONGOING SUPPORT
ENROLL NOW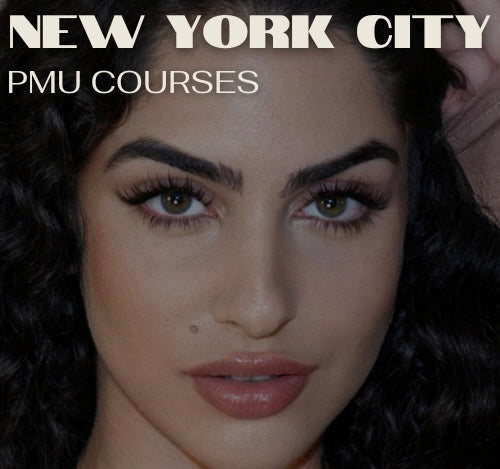 Date: 12/7 - 12/8
Advanced Masterclass: Ombré Brow + Lip Blush
1 FULL DAY IN-PERSON LEARNING OMBRE
1 FULL DAY IN-PERSON LEARNING LIP BLUSH
2-3 DAYS AT HOME: ONLINE TRAININGS
FULL KIT + TRAINING MANUAL 
LIVE DEMONSTRATION BY MASTERS
ONGOING SUPPORT
enroll now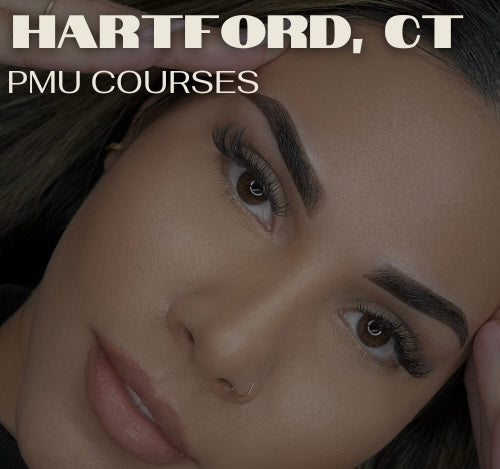 DATE: 12/10 - 12/13
Masterclass: Ombre Brow + Lip Blush
2 FULL DAYS IN-PERSON LEARNING OMBRE
2 FULL DAYS IN-PERSON LEARNING LIP BLUSH
2-3 DAYS AT HOME: ONLINE TRAININGS
FULL KIT + TRAINING MANUAL 
WORK ON LIVE MODELS
ONGOING SUPPORT
ENROLL NOW
UPGRADE YOUR CAREER TODAY & BECOME A MASTER WITH OUR CAREFULLY STRUCTURED COURSES
From registration to certifications, we've streamlined the process to make it as enriching and straightforward as possible. Discover how our three-step approach ensures you get the most out of your training, setting you up for success in the ever-evolving world of Permanent Makeup and the fast growing Lash Industry.

STEP 1
Register & Prepare
Secure your spot in the class and receive licensing info, fb group access, manuals, list of materials & access to online training for preparation and pre-class assignments.

STEP 2
Interactive Learning
Engage in hands-on training led by our industry Masters: Monique, Erika and Desii. Get real-time feedback and perform practical exercises on latex and real models.

STEP 3
Get Certified & Stay Connected
Complete the training and receive your industry-recognized certification. Stay updated through our network and get ongoing feedback and guidance directly from our masters.
Welcome to our shop
SAVE 20% RIGHT NOW | USE CODE: FALL
Desi's Ombré Brow Course was an enlightening experience led by a bubbly and honest instructor. Her detailed and informative teaching style left no questions unanswered. Which it was a one day course. What stood out was Desi's transparency and dedication to her students' success, making the course both educational and inspiring. Highly recommended for anyone looking to master ombré brows.
Desi is just an amazing artist and instructor🤩. You can just tell she loves her work and loves shearing it with others. Her skills are impeccable and her ability to encourage you to believe you can be an artist too was just what I needed to believe i can do this .
I feel privileged to be in her three days class in Miami and I'm so happy for the opportunity.
I also took her online Ombré class before taking her live class and it was fantastic. She gave you a lot tips to make it easy for someone like me to understand and follow. I am looking forward to add some of her classes like , (Color theory and Tattoo correctionto )to my portfolio.
I am so glad my friend told me about Slayy Beauty Academy because they are one of the best academy out there.
I took a group training in Austin TX with Slayy Beauty and it was incredible! This was my first ever permanent makeup course and I am so happy it was with Desi!! She is so thorough and detailed and truly cares about you and your career! It was an honor to be able to meet her, learn from her and honestly just be in her presence! I cannot wait to continue my education in permanent makeup and take all of her courses including lip blushing and her business and marketing course! 🤩
I usually don't leave reviews but Dasi deserved that and much more. I just graduated from the Ombee Brows training course and the experience was unforgettable, loved minute of it. Dasi is very professional, attentive and sets you up for success. She is very caring and giving, for her is not about the money, you go there and it will feel like you are at home, when that happens, you will learn no matter what. Thank you Dasi for the opportunity!
This course is AMAZING & anyone who tells you differently is crazy. My class has learned and improved so much in the short time we've been training and it is 10/10 worth it. Both the online course & in-person are so packed with information and so easy to learn, even for those of us who have learning obstacles. Desii is an extremely talented, experienced, and sociable instructor and will teach you everything you need to do while hitting every expectation you have for the course. She really has thought of everything & is still constantly improving. You will not regret this investment and the energy of the class is unbeatable!
Need help?
Frequently Asked Questions
No, prior experience in the beauty industry is not necessary for our masterclass courses - We welcome beginners and those looking to enhance their skills. Advanced courses do require basic background knowledge in the technique. (ex. Volume lash courses & advanced permanent makeup courses)
We offer 3 main training options: a 4-day combined technique masterclass where you work on 2 live models and learn 2 techniques; A 2-day single technique masterclass focusing on 1 technique where you work on 1 live model and a 2-day advanced course where you learn both techniques, no models, instead you'll experience live demonstrations by our master trainers
Our expert trainers are Erika and Desii on the PMU side and Monique on the lash side. Our masters each specialize in different techniques and combined have over 15 years experience in the beauty industry- ensuring a comprehensive learning experience.
Our academy is located in Miami near Miami International Airport. 657 South Drive, suite 404, Miami Springs Florida 33166. However, we do tour and host masterclasses in other cities in the US
The curriculum covers everything from start to finish. We discuss pre, post and aftercare, shaping/styling techniques, (shading technique, color theory, pigmentology for PMU) materials, sanitation, skin theory, social media and marketing and hands-on practice on practice skin and live models.
The course fee covers in-person training and you receive bonus access to online trainings for the permanent makeup courses, premium kit, manuals, ongoing support, certification of completion, and a chance to work on a live models. Advanced courses do not include live models, instead you'll have a live demonstration by our masters.
To secure a spot, you can register by choosing either the "full price" option with financing or the "deposit" option with a subsequent balance payment due 3 weeks prior to training date.
Yes, we have different financing options. At checkout you can choose to finance through After Pay, PayPal Credit or Klarna. Alternatively you can also apply separately through Cherry. Email us if you need help with payment plans: academy@slayybeauty.co
We limit each class to ensure a personalized learning experience, Each class has about 5-8 students with a maximum of 10 students.
Models are not provided, it is the students responsibility to provide their models.
We provide ongoing support, including access to online training, access to our student fb group, our direct contact information for feedback after class and 10% discount codes on products to aid in your continued growth.
If you miss a day, please contact us to discuss options for making up the missed content and training. A fee will be applicable.
Our training program stands out for its comprehensive curriculum, the immense amount of knowledge that is provided via online trainings and manuals, experienced trainers, small class sizes, inclusion of live model practice, and ongoing mentorship and support, empowering you to excel in the beauty industry